Speyer Synagogue (1350), Gothic Phase by Irene Cazzaro [OBJ]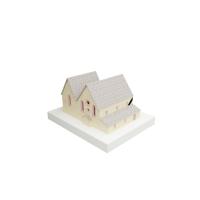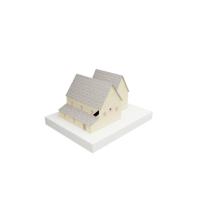 Model Description
The model depicts the Speyer synagogue in its Gothic phase (around 1350).
RECONSTRUCTED PERIOD
1350
OBJECT
Object Name
Speyer Synagogue
Object Alternative Name(s)
Former Synagogue in Speyer [en]
Object Category
Single Built Work
OBJECT LOCATION
Specific Location
Judenbadgasse 4, 67346 Speyer, Germany
MODEL COPYRIGHT
Model License
Attribution (CC-BY)
AUTHOR(S)
Author Name
Irene Cazzaro
Author Affiliation
University of Bologna
MODEL CREATION
Used Software
Rhino 5
Sketchup 2022 Pro
Modeling Techinque
Polygonal modeling
NURBS and curve modeling
Boolean modeling
Creator(s)
Author Name
Irene Cazzaro
Author Affiliation
University of Bologna
Creator Role
Source Collector
Source Analyst
3D Modeller
Data Annotator
Creator Affiliation
Hochschule Mainz - University of Applied Sciences, University of Bologna
Creation Time Span
2022-10-17 — 2022-10-19
PROJECT
Project Name
Case Study of the reconstruction of the Synagogue in Speyer in 800
Project Acronym
CaSt: SpSya1250
Project Outcome(s)
Web-publication
Research Publication
Project Time Span
2022-02 — 2022-06
Project Description
A case study of the reconstruction of the synagogue in Speyer to test the possibility of saturating the 3D model with scientific information in modeling programs and the preservation of this information during export to various file formats. The most popular 3D modeling software in the field of digital heritage (Blender, Maya, 3DS Max, Sketchup, Archicad, Rhino, Cinema4D, LightWave 3D, Revit, Allplan) listed in the following publications / research were selected for testing: "3D content in Europeana task force" , "Sketchfab Cultural Heritage User Survey 2019 Results", "3D Digitization in Cultural Heritage" by Emma Cieslik and "First Results of Community Survey" made as a part of 3D-DFG Viewer project.
Project Participant(s)
PARTICIPANT
Organization Name
Department of Architecture of the University of Bologna
Participant Role
Conceptor
PARTICIPANT
Organization Name
AI MAINZ: Institute of Architecture of University of Applied Sciences Mainz