3D Reconstruction of the Synagogue in Suchowola in 1847 — 1939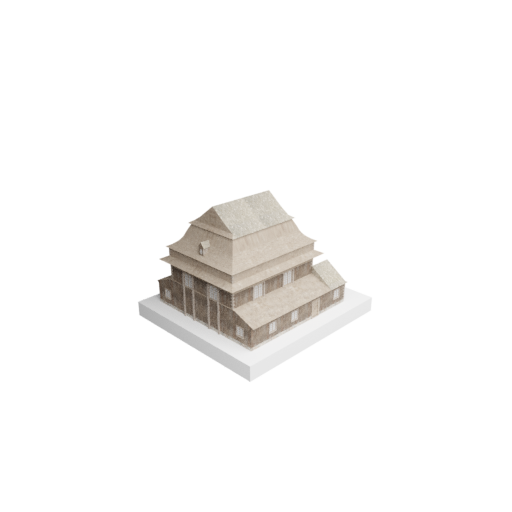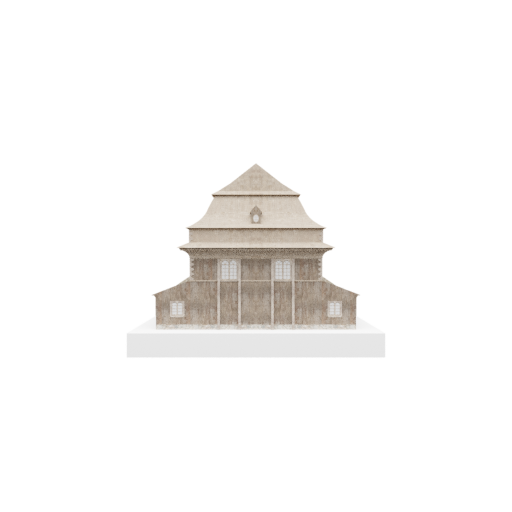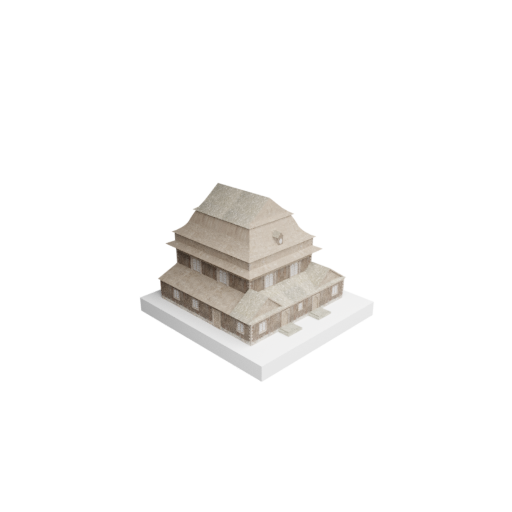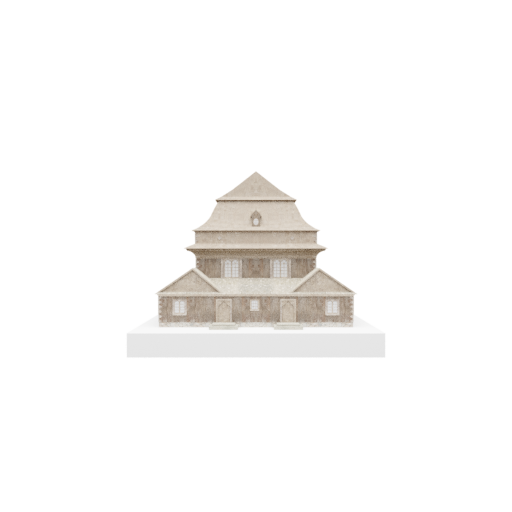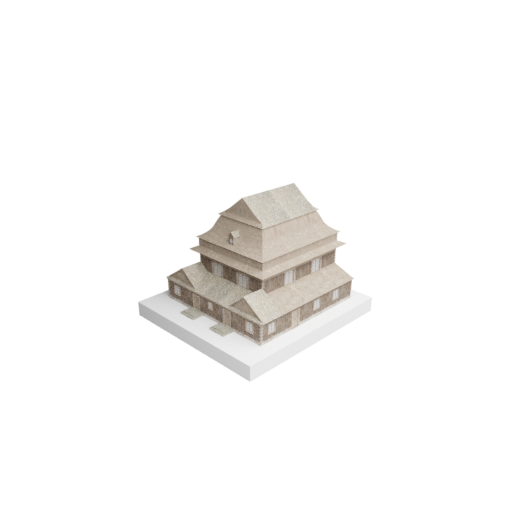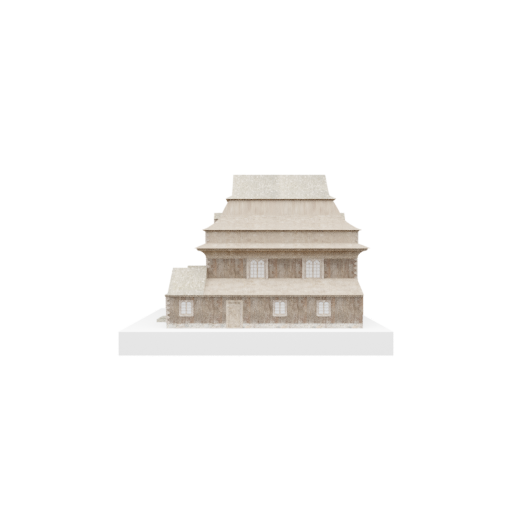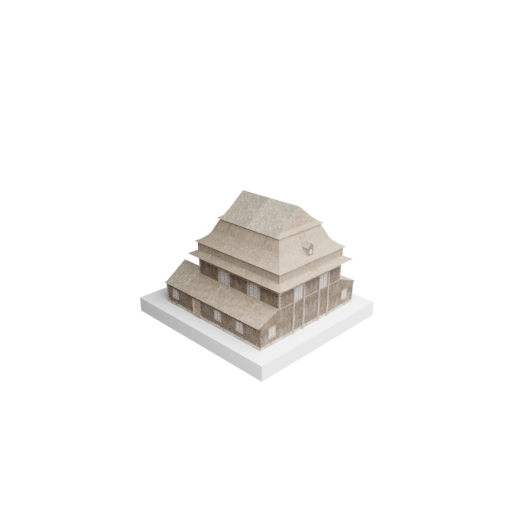 Model Representation
Polygonal
Model Description
(polish) 
Wielka synagoga w Suchowoli
Powstała według niektórych źródeł w 1747r. w Suchowoli - mieście zlokalizowanym w północnej części województwa Podlaskiego. Był to budynek o konstrukcji i wykończeniu drewnianym,  prawdopodobnie zrealizowany w stosunkowo szybkim tempie po pożarze poprzedniego obiektu o tej samej funkcji.
Bóżnica posiadała charakterystyczny dla grupy białostocko-grodzieńskiej układ centralny z salą główną podzieloną czterema słupami na dziewięć równych pól i przykrytą okazałym sklepieniem ośmiobocznym. Oprócz niej od zachodu zlokalizowano przedsionek, do którego wchodziło się przez dwoje symetrycznych drzwi. Układ funkcjonalny dopełniały babińce od północy i południa przeznaczone dla kobiet.  We wnętrzu można było doszukać się wpływów architektury barokowej np. w przypadku wzornictwa Aron Ha-kodesha, przypominającego nieco chrześcijański ołtarz. Z zewnątrz charakterystyczne były trójkątne przyczółki, których szczyty wykończono deskowaniem w jodełkę. W związku z brakiem źródeł dot. bimy zrekonstruowana została ona analogicznie do bimy w synagodze w Olkielnikach.
Obiekt został zniszczony podczas II wojny światowej.
Cyfrowa Rekonstrukcja głównie w oparciu o źródła z publikacji Bramy Nieba: Bóżnice drewniane na ziemiach dawnej Rzeczypospolitej, autorstwa Mari i Kazimierza Piechotka (2015).
Reconstructed period
1847 — 1939
Model Copyright
License
CC-BY-NC-SA Attribution-NonCommercial-ShareAlike
Author(s)
Affiliation
Warsaw University of Technology
Holder (Organization)
Name
Warsaw University of Technology
Model Creation
Creation Time Span
2022-03-17 — 2022-05-19
Participant(s)
Affiliation
Hochschule Mainz - University of Applied Sciences
Project
Title
3D Rekonstrukcja Synagog Seminarium wybieralne na 8. semestrze, Studia Architektury na Politechnice Warszawskiej
Outcome(s)
report
3d representation
AR/VR application
Project Time Span
2022-03-17 — 2022-05-19
Description
In the course Digital Reconstruction of Lost Architecture, 3D digital reconstruction based on historical sources is taught along with visualization of lost architecture. The topic is the architecture of wooden synagogues in the former Republic of Poland, destroyed during World War II, documented in the collection of the Department of Polish Architecture at the Faculty of Architecture of the Warsaw University of Technology during the interwar inventory. As part of the course, students learn to critically examine historical sources, and 3D modelling on the basis of pictorial representation. Interpretation of sources and hypothetical reconstruction aims to convey the method of digital reconstruction as a research tool and to highlight the potential and challenges in the context of the growing demands of the Digital Humanities. Students thus learn about architectural history, 3D modelling and visualisation through analysis and interpretation of sources. An important topic of the course is the issues of data interoperability, documentation and publication of digital 3D models for far-reaching applications in the fields of urban planning, city management, tourism, etc., among others. (digital city models, AR and VR technologies).
Participant(s) (Organiztions)
Name
Institute of Architecture, Hochschule Mainz – University of Applied Sciences
Authored on
Thu, 05/19/2022 - 17:07